National Symposium on "Frontiers of Biophysics, Biotechnology & Bioinformatics" and 37th Annual Meeting of the Indian Biophysical Society (IBS) were organized by Department of Biophysics, University of Mumbai and Centre for Excellence in Basic Sciences between January 13-16, 2013.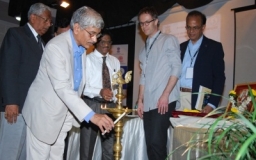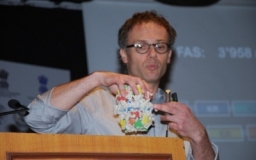 n this event the 'Prof. GNR Memorial Lecture' was delivered by Prof. Nenad Ban, a distinguished professor from the Institute of Molecular Biology and Biophysics, ETH, Zurich, Switzerland.
Over 275 scientists have participated from various parts of India and overseas countries like USA, Poland, Japan, Singapore, Russia, Germany, UK etc. in this event. Overall fifty experts from abroad and India have presented their latest work and discussed the research work in various areas of Biophysics.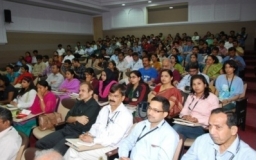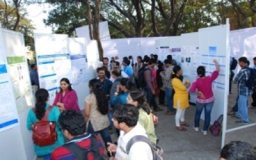 The symposium featured 32 invited talks and 18 oral presentations. In addition to this there were more than 150 scientific posters which were presented by young scientist and faculties from India and aboard. For the first time, e-book of symposium abstract was made available through IBS website as well as University of Mumbai website.